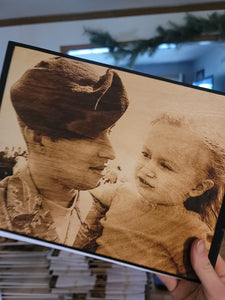 Police Week - An Inside Perspective
On September 11 in 2001, the Twin Towers fell.
On September 12 in 2001, Joshua Rance signed up for the Air Force as law enforcement.
Nine years later, he started working part-time as a police officer in addition to the Air Force. 
Now, Josh is currently the Chief of Police and is in the process of retiring from the Military while working more frequently at the Police Department. 
As we spoke about Police Week, he said that police week is "remembering all of the officers who have died in sacrifice for their communities and the officers who continue to still work, especially over the past couple of years." 
His values of loyalty, integrity, and empathy show through his career and day-to-day choices. He wakes up every day with the urge to help others and make the world a better place. Knowing that there are people in every city, state, and country who are striving for the exact same thing helps him through the hard times. Josh makes it a priority that his colleagues and the community he interacts with go home to their families while his kids are one of his biggest motivations to make it home himself. 
"The biggest thing to remember with Police Week is that no matter what is happening, there are people who still volunteer to put on the badge, knowing that any day at any point, they could be on the memorial wall in DC, and they continue to go. Every time. No matter what. They always go and they always will, no matter what's going on." -Joshua Rance
"There is no greater love than to lay down one's life for one's friends." John 15:13
---